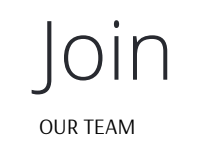 Countrywide is a boutique brokerage located in Lake Cowichan. As a boutique brokerage, our top priority is always our clients and we strive to exceed their expectations at all levels of service. We pride ourselves on being a smaller brokerage where we can take the extra time to give each client the care and attention they deserve, in addition to offering unparalleled market knowledge. We encourage our agents and staff to educate themselves on the ever-changing market rules and regulations and work together as a team rather than as in-house competition. We offer our agents lower commissions splits than franchise brokerages and support through each and every transaction.
We are looking for Licensed Agents. As with all brokerages, you will have the freedom and independence to work with your clients as needed, and we will be there to support you and your clients every step of the way. We offer in-house administrative, bookkeeping, and marketing services that are available to you at all times. At
Countrywide
, you will be welcomed as family and your ideas and suggestions will be greeted with acceptance and appreciation.